Introduction of
Shops/Businesses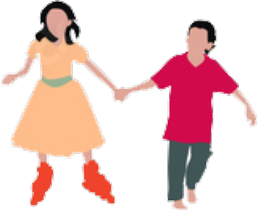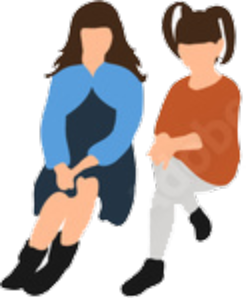 Ikebukuro-Heiwadori Shotengai

Walk for three minutes from Ikebukuro Station, and you will see the entrance of the Ikebukuro-Heiwadori Shotengai. This street, which leads to Kawagoe Kaido along the Tobu Tojo Line, is home to office buildings and restaurants as well as well-established shops and individual shops opened by young people. This is an area where you can stay slightly away from all the bustle and feel the quiet, local atmosphere. There are schools and residential areas nearby, so a lot of people walk on this street to commute work or school, which is why the Shotengai aims to create a well-lit, safe, and walkable environment regardless of hour.
Access

By train: Three-minute walk from West (North) Exit of Ikebukuro Station on JR Yamanote Line, Saikyo Line, Shonan-Shinjuku Line, Tokyo Metro Marunouchi Line, Yurakucho Line, Fukutoshin Line, Tobu Tojo Line, and Seibu Ikebukuro Line.
By car: Please note that there are no parking lots dedicated to the Ikebukuro-Heiwadori Shotengai, so please use a paid parking lot nearby. The direction from Kawagoe Kaido to Ikebukuro Station is one-way traffic.
* From 7:00a.m. to 9:00a.m. and from 4:00p.m. to 7:00p.m., the street is closed to cars as these are commuting times (school zone).
History of the Shotengai

Back in the Edo period, when this area was called Ikebukuro-mura, there used to be a road from Shinjuku to Itabashi-shuku. Looking at an old map, you will see that this is now the Ikebukuro-Heiwadori Shotengai. At that time, there used to be stone statue of jizo at crossroads on the road for the safety of those who pass by and to pray for those who collapsed on the road (the jizo have now been moved to Jurinji Temple). There used to be a stone bridge over the water flowing from the spring that was coming out from "Ikebukuro no Mori" (Ikebukuro Forest). The Shotengai will provide these historical and geographical details on our History of the Ikebukuro-Heiwadori Shotengai page.
Projects
Ikebukuro-Heiwadori Shotengai operates daily with the purpose of creating a shopping district with a park-like experience, under the concept of "safe, appealing, and walkable Ikebukuro-Heiwadori." In order to achieve this, we promote a variety of projects simultaneously. We especially focus on promoting projects to remove utility poles and electrical wires on roads as part of creating a safe environment for the future. We also issue the Heiwadori Kawaraban (single-page newspaper) on a quarterly basis in order to form consensus for the projects and closely share information with the local community.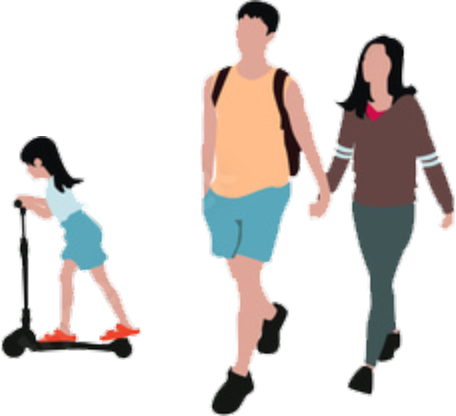 "Ikebukuro no Mori" (Ikebukuro Forest)
Toshima Ward's "Ikebukuro no Mori" (Ikebukuro Forest) is located approximately 500 meters north of Ikebukuro Station and in a corner of Ikebukuro-Heiwadori Shotengai. It is a forest opened in 1997 for Toshima Ward residents. The ward bought an area where the mansion of Kinzo Shimada, a forestry scholar and honorary professor of the Faculty of Agriculture of the University of Tokyo, used to be and turned it into a park.